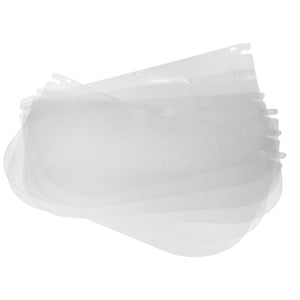 SeePPE REPLACEABLE FRONT SHIELD - 10 PACK
Revolutionary ultra-Low cost replaceable shields ($0.99 vs $10 of a typical shield).  You can now change your shields guilt-free whenever you want.  Experience a crystal clear, anti-fog, scratch free shield anytime and all the time.

Your order comes with 10 disposable shield replacements for the SeePPE Visor
Shipping:
Ships within 3-4 business days. In stock now.
*Patent Pending
Due to COVID-19 and safety concerns, this item is not returnable